Frequently Asked Questions
How Do Modern Wood Heat Systems Work?
How Much Does Modern Wood Heat Cost?
Pellet stoves are a relatively low-cost option to install, costing around $4,000 to displace much (if not all) of your fossil fuel use.
When it comes to automated wood fuel boilers, the initial cost of installation is often higher than conventional oil boilers. But with state and federal incentives, you can more easily make the switch to cleaner, greener modern wood heat. Learn more about rebates and incentives.
Modern wood heating bills are about 30% lower than heating with oil over a five-year average. Plus, wood pellets' long-term price stability gives homeowners and business owners peace of mind — unlike volatile oil prices.
Yes, pellet stoves are another option. Boasting a smaller footprint and lower installation cost, pellet stoves are an ideal way to heat an area of your home.
Where Do Wood Pellets Come From? How Do I Get Them?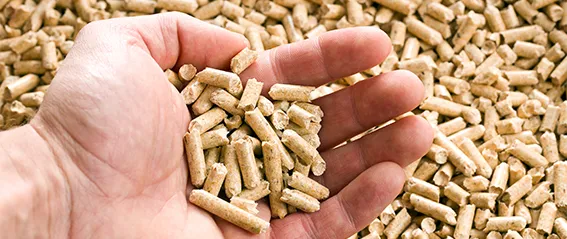 Ready to Make the Switch?
DECLARE INDEPENDENCE
FROM OIL